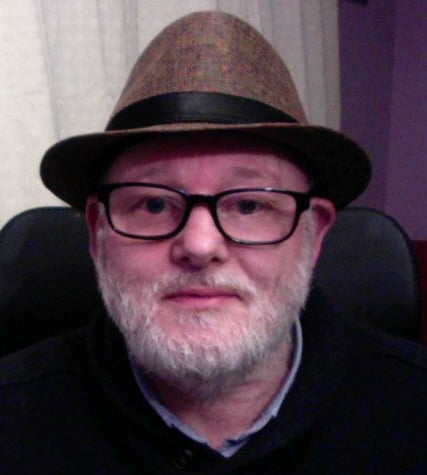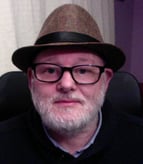 Daz In The Hat Is The Name, Bringing You The Best Music Is My Game.
Being unable to work due to a chronic, fluctuating health condition can be frustrating, some days are good, some bad.
Like many in my position, I would love to be in employment, however, what company would even consider taking me on when I could be at work 1 day & off for 5?
This is what lead me into looking into volunteering, the question, doing what?
Music has always been a big passion for me, although I can't play or sing for toffee... should I break into a tune I'd immediately empty a venue! I kid you not! Just the threat of a song from myself fills those that know me with terror!!!
However, I can recognise a talented artist & great music, this is what led to me joining a local community radio station as a volunteer.
Being a volunteer allows me to work around my condition, if I am unable to work due to having a bad day (in my case recovering from an epileptic seizure), there is no pressure, no accusations of pulling a sicky or being dragged into HR & told I can't have any more days off sick until a certain date. This incidentally is something that has happened to friends of mine in paid work!
Not being subjected to this pressure relieves a huge amount of stress, which in itself is a big cause of seizures.
I first got involved in the independent music scene after attending open mic nights & gigs following my return to West Yorkshire from Scotland in 2009.
Following this & I became to realise many extremely talented artists performing on local music scenes rarely got heard outside their area. Once I joined local radio I decided this was something I was going try & change, be it in my small way.
Since presenting my first show in 2016 I feel very privileged to have built up a reputation among artists & listeners alike for supporting & giving airtime to independent, unsigned singers & bands around the world.
Now I have 4 different shows, all recorded from home, recording from home is perfect as I'm able to put shows together at my own pace, I can record 15 minutes say, have a break then finish it off - no deadlines! If I am unwell I simply tell the station or, in the case of my own, independent shows, put out a post.
As well as presenting shows* I am also delighted to be involved with two amazing projects
Music For The Head & Heart Which Promotes The Best In Music Across A Wide Range Of Genres - To Inspire, Povoke & Entertain
Green Eyed Records (GER) - a music resource & platform that empowers artists by assisting them to develop their own creative voice.
I have also organised & hosted a number of live music events to raise funds for local charities in conjunction with WSO - We Shall Overcome
*While in receipt of disability benefits I am allowed to work up to 16 hours and earn £150 a week - with this in mind should you wish to make a contribution to the running costs of Daz In The Hat Radio links can be found below.