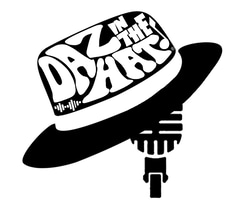 Like To Have Your Music Featured On My Shows?
Daz In The Hat Radio is always on the lookout for new music to play on all shows.
Whether you have a brand-new release or looking to reach a larger audience feel free to send in your songs/albums. Before submitting any music please read the guidance below:
Listen to my shows to ensure your music fits with the genre - Hat Tracks & Artist In The Spotlight plays ORIGINAL songs only for example

All submissions should be in MP3 format (no links to streaming services)

All tracks should be correctly named - Song Title - Artist Name plus artwork (if an album)

Each submission should include details as to whether the song is an original* or cover* with the writer's name (if possible) plus date of release, and, preferably include an EKP (Electronic Press Kit)**

Include your social media details for tagging when track/s are played

Where a song/album can be purchased & when
Please note: All presenters have the right to turn down music, as far as myself is concerned, although I do have an eclectic taste I do not play Rap, Hip Hop, Electronic, Modern R&B, Religious/Gospel or music that promotes hate & tracksthat include profanity.
Due to the number of submissions, I may not be able to reply to all, however, I will tag all artists on social media when the appropriate show is released.
Please note all radio presenters have a right to play the music they choose, submission of music does not guarantee airplay***
*Although Hat Tracks & Artist In The Spotlight only airs original music, I do play covers on Gig Guide & Jukebox.
**Please send all EPK's in PDF format NOT 'WORD' etc. - Unsure what to include in an EPK? Here is a video from Mike Evans (Unsigned Radio) - Watch Here
***I have put together a more detailed guide to help independent, unsigned singers & bands with tips on securing airplay together with a useful list of links to stations & platforms. If you would like a copy Contact Me - submissions@dazinthehat.com with 'Music Submission Guide' in the subject line.
There is no cost for this guide, however, a tip would be very much appreciated - please see the bottom of the page.