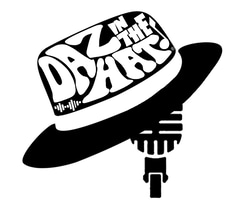 Tony 'Uncle Tone' Haynes has had a passion for folk music and song as a performer, radio programme presenter, listener and writer for more than 60 years. He is a veteran specialist music presenter, he began his career in hospital radio during the 1970's and soon progressed to regional radio with Chiltern Radio FM. He now broadcasts for Tempo 107.4FM in Wetherby (tempofm.co.uk) as well as Daz In The Hat Radio.
Tony's FAB Folk and Beyond was nominated for a Yorkshire Gig Guide Media Award in 2016. 2017 and 2018, it's also been nominated for the 2018 Laural Canyon Music Radio Show of the Year Awards. Plus Uncle Tone was also awarded the Folk Around The Room Lifetime Award for services to Music in 2021.
Shows: New 4U | FAB | Midday Mayhem
Email: uncletone@dazinthehat.com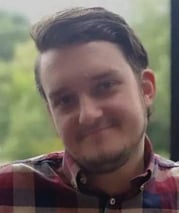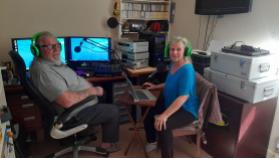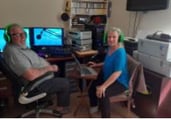 'Big John' Burrows has been involved in the music industry from the age of 15 as a singer, bass guitarist, drummer, compere plus radio presenter.. He is still going strong & we are delighted to have him on Daz In The Hat Radio
Beginning his DJ career in 1955 running with mobile discos for pubs, clubs, weddings, Big John gained entry in The Guinness Book of Records as DJ World Champion for 'spinning records' none stop for 267 hours in 1970
Over the years 'Big John' helped set up a local hospital radio station and while touring Europe was invited to join Tony Prince, Dave Christian & Kid Jensen as guest presenter.
Joining John on a couple of shows is his wife Beth, a well established folk singer/songwriter in the North East.
Shows:
Smooth Vinyls - 'Big' John | Vinyl Revolutions - 'Big' John & Beth | Let The Music Play - 'Big' John & Beth
'Big' John & Beth Burrows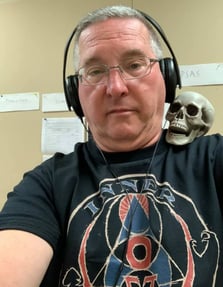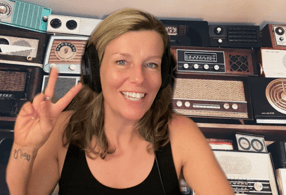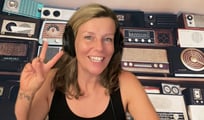 Joltin Joe Pszonek is the host of a new eclectic show named Joltin Joe Radio exclusive to Daz In The Hat Radio.
He is a music industry veteran with over 35 years of experience was previously a sales executive for Capital/EMI/Virgin & Disney Records in the USA.
Joe created Radio Nowhere Worldwide 15 years ago and has since expanded the brand with The Train Wreck and now Joltin Joe Radio.
Based in the USA listeners can expect an eclectic mix of musical styles with a decidedly American slant. New & unheralded artists have always been a cornerstone of Joe's shows.
Join the adventure as Joe broadcasts from Da Shack Out Back in South Carolina, USA.
Shows: Joltin Joe Radio
Email: joltinjoe@dazinthehat.com
Some people have been declared as the voice of radio and certainly are part of the heart of music and both have been said of EMMA SCOTT - Radio presenter, radio plugger, a staunch supporter of independent music and plenty more besides, Emma has worked in the music industry for 34 years.
She grew to become a focal point for established and new sounds and artists, presenting shows with her individual style, passion and subsequently gathering thousands of radio shows under her belt across some of the UK finest radio stations including Q RADIO, HEART, POWER FM, GALAXY RADIO, HALLAM FM, and METRO FM as well as the two biggest commercial radio brands in the UK, GLOBAL RADIO and BAUER RADIO becoming one of the top 20 Drive Time presenters in the UK whilst at rock and metal station, KERRANG! RADIO.
2013 saw Emma take a bold move by stepping away from presenting and setting up her own radio plugging and PR Company, PLUGGIN BABY LTD working with hundreds of independent bands and artists, sharing and promoting their music across Britain's radio stations and shows and in time the vast realm of internet radio too.
Now you can enjoy Emma Scott's show, Pluggin Baby Radio , a 2 hour weekly guitar-based music show featuring the most exciting independent talent as well as established bands who have fired up Emma's musical passion since she started her radio career back in 1988 on Daz In The Hat Radio.
Show: Pluggin Baby Radio
Kyle Hamilton is making his presenting debut on Daz In The Hat Radio with a brand new show, Under The Floorboards.
Kyle been involved in the Bradford/Leeds music scene for the last 10 years playing many venues with his former band. He currently writes & hosts a pub quiz at his local bar.
On Under The Floorboards Kyle Hamilton will be bringing you his knowledge of '80's & '90's music together with a few questions in his Daz In The Hat Radio fun to take part version of his long standing pub quiz
Shows
Under The Floorboards
Hi, I'm Daz In The Hat, founder of Daz In The Hat Radio
Since I can remember I have always adored music which is what lead to me becoming a promotor & radio presenter & creator of Daz In The Hat Internet Radio Station.
My big passion is original songs from unsigned artists & love to bring listeners music from artists they may have never heard of before.
You can read about my involvement in Music For Head & Heart plus GER - Green Eyed Records on the About Me page
Shows: Hat Tracks | Artist In The Spotlight | Jukebox | Music From The Vault.
Like to join us at Daz In The Radio - Present your own show or help out in the background?
Email us: radio@dazinthehat.com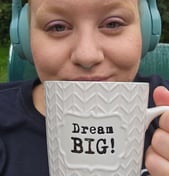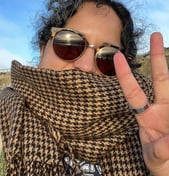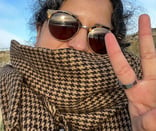 Aura Romero
Aura is a melomaniac with a huge love for indie music. She is an elder millennial from Chile who loves going to gigs, meeting new people in concert lines, and learning new things. Her hobbies include listening to music at all possible hours of the day, reading, and trying to keep her house cat hair-free.
Aura's biggest dreams are writing a book and being a member of an awful cover band someday. You can catch her on X (aka Twitter) @morning_rain20
Shows: In Case You Missed It with Brooke & Aura
Brooke'nRecord
Brooke is a neurospicy Canadian queenager and former MySpace music maven, whose late diagnoses recently helped her emerge from nearly a decade of music rot. Now fully embracing her inner fangirl, she spends all of her free time (and what should probably be her retirement money) driving around North America for shows, following her faves on tour, and bopping back and forth to the UK to catch indie gigs and festivals. You can read about her adventures, artist interviews, and other musical musings on her blog.
Brooke is bringing the same big indie-loving energy to Daz in the Hat Radio every week with Sound Check, a 1-hour show jam-packed with the freshest, just-released bangers from unsigned and indie label artists. She'll also be joined by Aura for In Case You Missed It, a twice-monthly genre-spanning show spotlighting the best indie tunes released in the very recent past.
Shows: Sound Check | In Case You Missed It with Brooke & Aura
Email: brooke@dazinthehat.com